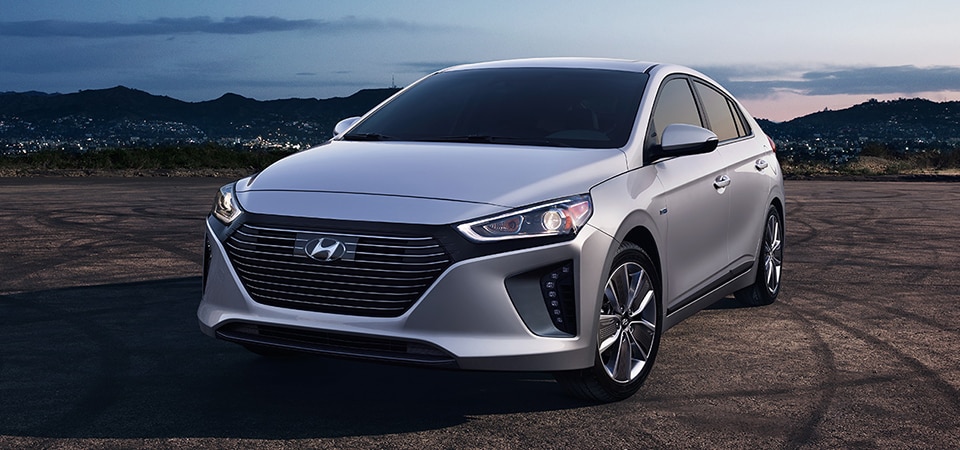 It's the innovative design and engineering of the 2017 Ioniq Hybrid models at Parks Hyundai of Gainesville that boosts their appeal well beyond simply fuel efficiency, and sets these innovative hatchbacks apart from all the others you come across on the streets of South Florida. The exceptional MPG of the new 2017 Hyundai Ioniq Hybrid is enhanced by a rewarding driving experience, along with a battery so advanced it comes with a lifetime warranty.
Call 866-530-3617 To Learn More about the 2017 Ioniq Hybrid
Hybrid Without Compromise
2017 Ioniq Blue models surround Gainesville, Florida owners with advanced safety technologies and desirable premium features, proving that you can care about the planet and still have an engaging driving experience. The high-capacity lithium-ion polymer battery pack featured in new 2017 Hyundai Ioniq Hybrid models is nothing short of a technological marvel, bringing a new era of hybrid innovative to the roads and highways of South Florida.

The Drive Mode Select feature of the 2017 Hyundai Ioniq presents options to Gainesville owners for both steering feel and throttle response, allowing them to choose either Eco or Sport settings. When choosing different settings with Drive Mode Select, Gainesville, Florida drivers will experience a vibrant changing color palette and dynamic graphics that allow them to monitor everything about their vehicles performance.
Premium Hybrid Performance
An innovative multi-link rear suspension allows the 2017 Hyundai Ioniq Hybrid to deliver a smooth ride over uneven South Florida road surfaces, and confident handling when navigating through even the most treacherous Gainesville curves. Parks Hyundai of Gainesville customer that test drive the 2017 Ioniq Hybrid notice the control and stability of this feature immediately, as they marvel at the impressive ride quality these unique and innovative hybrids offer.

Ioniq Hybrid's efficient and balanced powertrain starts with an eager 1.6L gasoline engine that works in concert with a 32kW electric motor, delivering an impressive 139 combined horsepower. all of this power is delivered to the Gainesville, Florida roads by a 6-speed Dual Clutch Transmission that makes the new 2017 Ioniq Hybrid lineup at Parks Hyundai of Gainesville nimble enough to negotiate traffic, yet still incredibly smooth when cruising at highway speeds.
Call 866-530-3617 To Learn More about the 2017 Ioniq Hybrid
The 2017 Ioniq Hybrid is Available in the Following Trims
Ioniq Hybrid Blue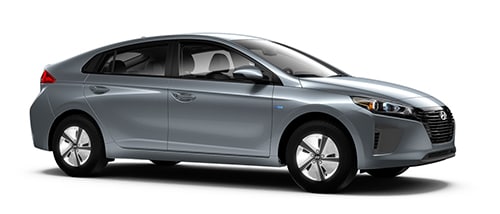 Ioniq Hybrid SEL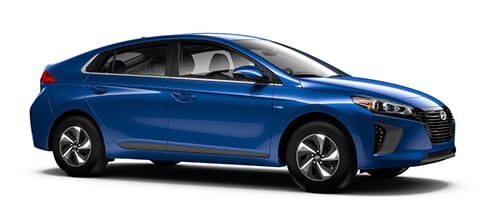 Ioniq Hybrid Limited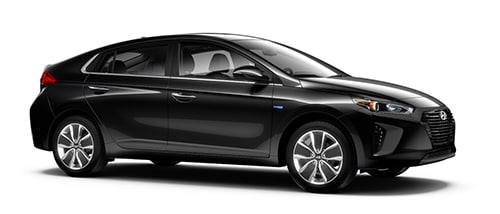 Parks Hyundai of Gainesville serves customers from West Hills, Windsor, Rochelle, Gainesville and all of the surrounding communities, helping them find the new 2017 Ioniq Hybrid that best fits their unique South Florida driving style. We're proud of the exceptional level of service that our Hyundai sales team is known for providing, and we work hard to ensure that each person that enters our dealership leaves satisfied. When it's time to purchase your new 2017 Ioniq Hybrid, stop in and speak with the friendly and knowledgeable sales personnel at Parks Hyundai of Gainesville.